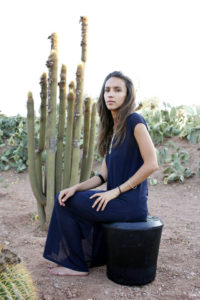 Diplômée de l'école Olivier de Serres à Paris, Sara Ouhaddou interroge le design en tant qu'outil de développement économique, social et culturel. D'origine marocaine, sa double-culture nourrit sa pratique dans un mouvement permanent. D'abord designer pour diverses enseignes, dont la marque internationale Lancôme, elle se consacre aujourd'hui principalement à sa pratique personnelle.
L'évolution de ses recherches a accentué les aspects sociaux de sa pratique, Sara ayant perçu les difficultés auxquelles se heurte l'artisanat actuel au Maroc : rupture dans la transmission générationnelle des connaissances, nécessité de remettre en place une forme de guilde ou encore de revaloriser des savoir-faire dans un contexte où le tourisme de masse a peu à peu cantonné des artisans d'exception à la réalisation d'objets sans qualité.
Sara est venue à Dar al-Ma'mûn en résidence par deux fois : le premier séjour lui a permis de dresser une cartographie des compétences disponibles dans la région de Marrakech, la deuxième résidence, couplée à la structure tétouanaise Trankat, a vu la réalisation de plusieurs œuvres élaborées en collaboration avec différents corps de métiers ou communautés d'artisans. Ce troisième séjour va notamment lui permettre de finaliser plusieurs œuvres et de créer sa société au Maroc.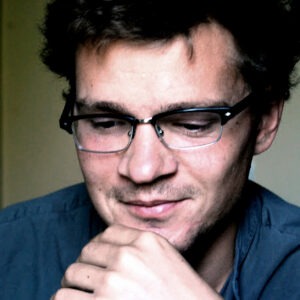 Joshua Craze est écrivain de nationalité britannique. Il travaille actuellement sur un roman, Redacted Mind, et sur un livre sous contrat avec les éditeurs britanniques Hurst & Co., intitulé Line Language: on the borders of the Middle East (La ligne linguistique: sur les frontières du Moyen-Orient). Pour sa thèse de doctorat en anthropologie à l'Université de Californie, Berkeley, il a travaillé sur la politique et l'éthique à la frontière entre le Soudan et le Soudan du Sud. Il est membre du Nation Institute for Investigative Reporting, où son travail sur la sécurité nationale américaine a conduit à une enquête du Sénat.
Ses reportages et essais ont été publiés dans The Guardian, le Washington Monthly, Onsite Review, et Fourth Genre, entre autres. Sa fiction est parue dans Annalemma et Hotel Amerika. Avec Mark Huband, il a dirigé l'ouvrage The Kingdom: Saudi Arabia and the Challenge of the 21st Century (Le Royaume: l'Arabie saoudite et le défi du 21e siècle) (New York: Columbia University Press / Londres: Hurst & Co).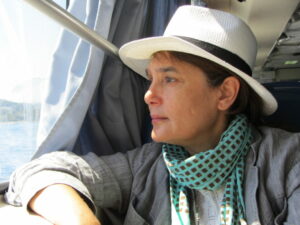 Safaa Fathy, née en Égypte, est poète, cinéaste et essayiste. Elle a notamment traduit Le « concept » du 11 septembre de Jacques Derrida en arabe. Ses films les plus récents sont Mohammad sauvé des eaux, D'Ailleurs Derrida, et Nom à la mer. Son dernier recueil de poésie s'intitule Révolution traverse des murs. Actuellement en résidence à Dar al-Ma'mûn, Safaa Fathy réalise un projet cinématographique à partir d'une réécriture poétique et visuelle de témoignages de personnes rencontrées à Aghmat, une petite ville rurale en périphérie de Marrakech.
Pour plus d'informations : Website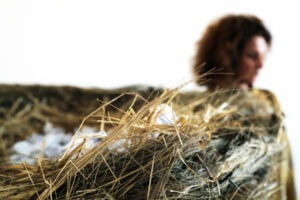 Manuela Morgaine is a writer, a theatre director, and a filmmaker living and working in Paris. She runs Envers Compagnie, which has been devoted to the production of interdisciplinary works since 1991. She is the author of three children's books and several experimental radio documentaries broadcast on National French radio station France Culture. She has given her voice to numerous radio and film projects, and has directed several movies, including the four-part, four-hour long Foudre/Lightning (« Pathos Mathos », « The Legend of Symeon », « Baal », and « Atoms », 2004-2012).
She is currently working on ORAKL, a long-term project on the question of Oracles, involving research on oracular traditions all around the Mediterranean. The project will culminate in a book of oracular poems as well as an installation-performance involving a large sculpted door made out of ice acting the role of interactive oracle. As part of this project, Manuela Morgaine has already directed a feature-length documentary film titled Si une hirondelle ne fait pas le printemps, laquelle ?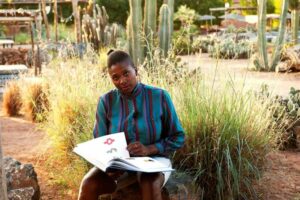 Aisha Sasha John is a dance improviser and poet living in Toronto. Her books include The Shining Material (2011) and the forthcoming THOU, to be published by BookThug in April 2014. Aisha's dance background includes Caribbean folk dance and various Congolese and Ethiopian dances. She earned a B.A. in African Studies and Semiotics from the University of Toronto and an M.F.A. in Creative Writing from the University of Guelph. Aisha has been in Marrakech as a Unesco-Aschberg laureate artist at Dar Al-Ma'Mûn. In her current writing, Aisha Sasha John stages an exploration of the limits between poetry and spirituality that would not be achieved through religious invocation, or through a return to traditional literary forms. She would like to assert the experimental nature of her work, and her awareness of the modern avant-gardes, while at the same time yearning for a poetry worthy to be chanted. She draws inspiration from 20th century poetry, and also from music, in particular from West African musical traditions that she has studied over the years. In Morocco, she is getting more closely acquainted with Moroccan Gnawa music, which associates a poetics of chanting, and a practice of trance.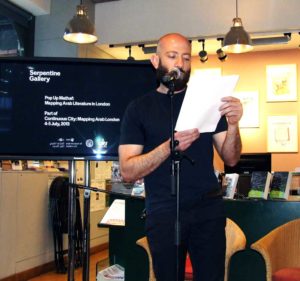 Ma'n Abu Taleb grew up in Jordan and now lives in London. He is a short story writer and several of histexts were published online, by Jadaliyya and Qadita as well as, in English translation, by ArteEast's literary journal Shahadat. Ma'n also writes about music, and is a co-founder/editor of Ma3azef, an electronic magazine dedicated to the critique and analysis of contemporary and classical Arabic music.
At Dar al-Ma'mûn, Ma'n Abu Taleb is exploring ways to tell an impossible story by using two languages (Arabic and English) simultaneously. In his own words:
"Some stories exist in areas filled with land-mines; linguistic, political, and ethical landmines. In this area, the same story, when told in Arabic, means one thing, and when told in English, means something entirely different. This area is values. Compelling literature, as I see it, is not about causes, not about human rights, not about identity and democracy and freedom. It is about the human condition, the mystery of existence, love, family, and death. It is the non-scholarly hermeneutics of being. What happens when a story, a good story, a story worth telling, is forced by its medium (language) into what it is not? How can one, in this day and age, when cultural front-lines are jagged and indistinct, write a compelling story with elements of gender, sexuality and violence, without being relegated into the genre of ʻidentity politics', or the even more limiting ʻliterature with a social message'. I have been grappling with this murder story for over five years now. I have written it and rewritten it numerous times. It has been written in Arabic and English. It has been written as a short-story, as a novella, as a screenplay, and as a play. I now realize that this story cannot be told in any conventional format. This story requires new narrative mediums, a combining of them where the excess of meaning in each, is negated by another. It uses translation and back-translation, it shows subversion and distortion. This is a story that must exist between languages, and their respective systems of value. It has to exist between mediums and between forms. In order to survive the land-mines it faces at every narrative turn, the story needs to become a land-mine itself."