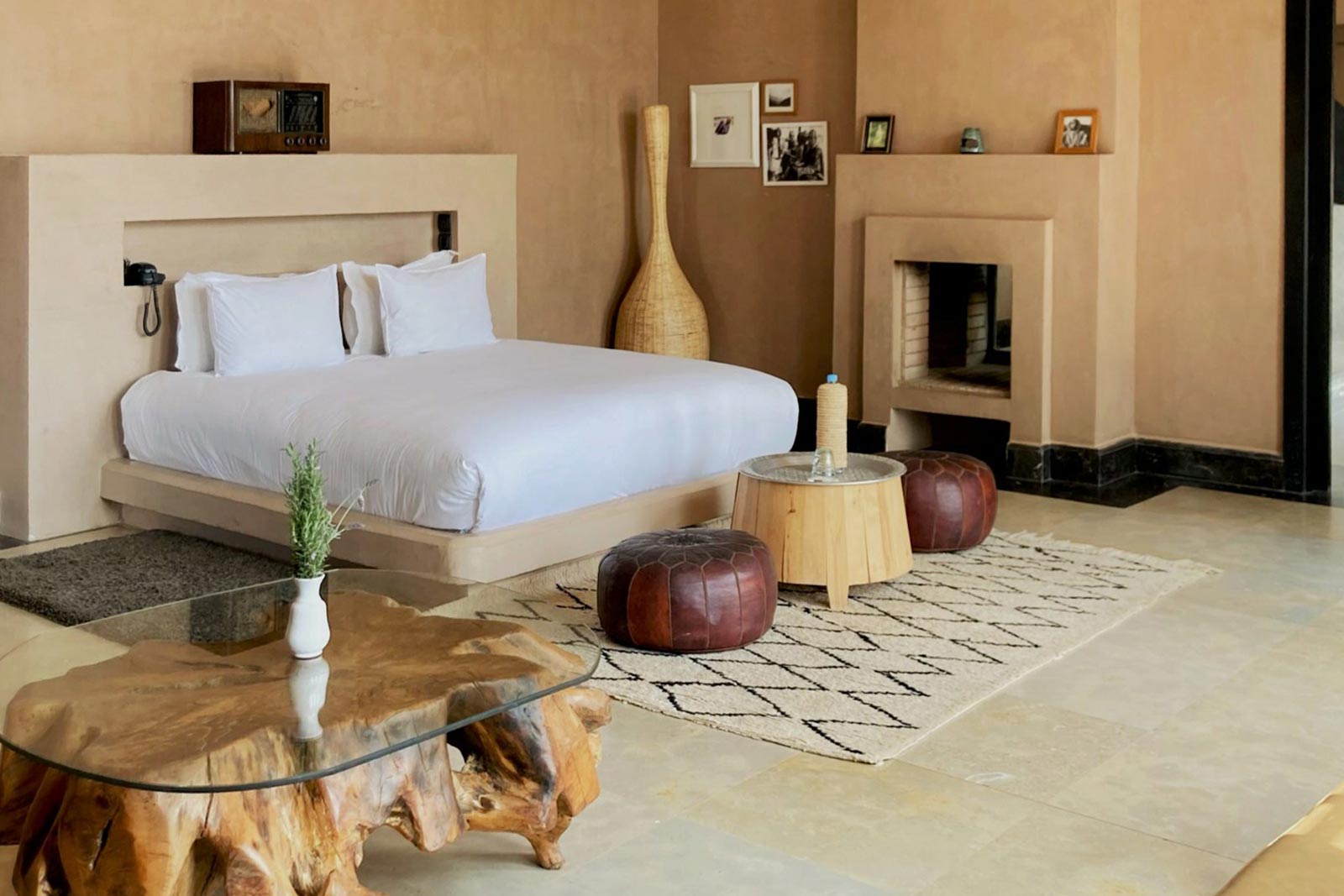 FELLAH's SUITE of Fellah Hotel are unique. Very spacious, it is designed according to the idea that the modern meets the traditional Moroccan. Composed of a small lounge area, your Fellah4S suite also includes a king size bed, a nice assortment of beauty products, a dressing room with a safe, a work desk, as well as a flat screen.
You can also enjoy a book and the warm Moroccan light on your very large private terrace.
| | | |
| --- | --- | --- |
| Wifi | Air conditioning | Shower or bath |
| Laundry services | Babysitting services | Airport shuttle services |
| Mini-bar | 24 hour room service | Concierge services |
| Eco-friendly cosmetics | | |
Additional information
My flight arrives early in the morning, what time can I check in?
Arrival time: after 3:00 p.m.
Departuretime: before 12:30 p.m.
Is breakfast included as standard with all rooms?
Yes, breakfast is included for all rates.
Do you provide a child day care service?
Yes, a babysitting service is available on booking for children> 4 years old at a rate of 150 Dhs / hour
Do you have an airport transport service?
Yes, it is possible to book transport from the airport at the time of booking.